Suzhou wanshengyi hardware locks Co.,LTD-the Lock Museum of Ancient China is located in the hinterland of Wu region – Xiangcheng District in Suzhou. It is a private owned museum invested by Suzhou Wanshengyi Hardware & Locks Co., Ltd with the purpose of collecting, researching and displaying ancient Chinese locks, spreading folk culture, and recording industry development.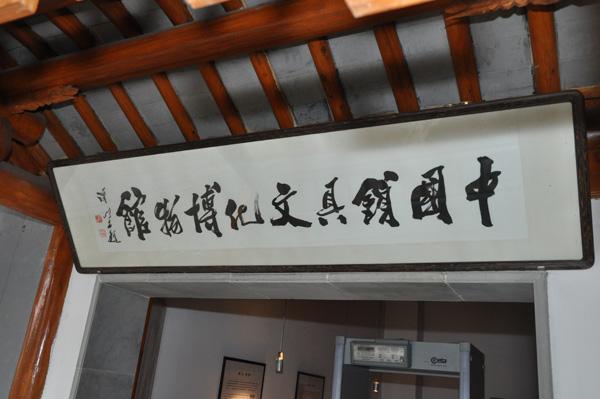 Wooden locks should be the most substantial type of early Chinese locks. It is said that the earliest wooden locks were found at the ruins of the Yang-Shao Culture(3,000BC-4,000BC). However, none of them is preserved until today, nor are they ever mentioned in official documents.
Simple and plain bronze locks appeared in the Bronze Age. A thin, flat piece of spring can be found in the lock. The geometric relativity and the bouncing effect between the key and the spring were the mechanism for locking and unlocking. The design of locks got more complicated in the Spring and Autumn Period(771BC-476BC); some locks were designed with secret mechanism.
Some said that Luban greatly improved Chinese locks for popular mass popular uses and mass production in the Warring States Period(475BC-221BC). And, the Locksmiths' technology level was also pretty developed in Tang Dynasty(618AD-907AD).
The ancient Chinese locks can be divided into splitting-spring locks and combination locks. The four major types of splitting-spring locks are broad locks, pattern locks, jewelry locks, and torture locks. Combination locks could be locked and unlocked without tangible keys.The types, shapes, and engravings of locks were getting diversified, but the inside structures of Chinese locks had no inspired advancement in the next thousand years. After the Industrial Revolution, the Chinese started to absorb what was advanced in other civilization including lock industrial.